Technology wranglers, climate savers, cityscapers – it will all be in a day's work for future engineers. But is the way we run university engineering programs keeping pace?
The 21st century can be described a few different ways: 'uncertain' is one, but for the engineers and computer scientists of tomorrow, 'full of possibility' might better articulate the role these two disciplines will take in the years ahead.
"We stand on the cusp of a very disruptive time – economically, socially and technologically. When all of those domains go through a period of turbulence, this is the time to think carefully about the role of engineers and computer scientists in the global context," said Dean of ANU College of Engineering and Computer Science Elanor Huntington.
Many of those disruptive forces intersect with the two disciplines, and preparing students to meet these challenges is the driving force behind the university's plan for a 10-year overhaul of its College of Engineering and Computer Science.
Huntington, who spent 15 years with UNSW Canberra at the Defence Force Academy before taking the role of Dean at ANU three years ago, said in this new landscape engineers will be charged with bringing concepts of trust and scale to technology.
"Given that we have new technology distributed and democratised in unprecedented ways, this is the time to think about what new disciplines we need to stay on top of these changes," she said.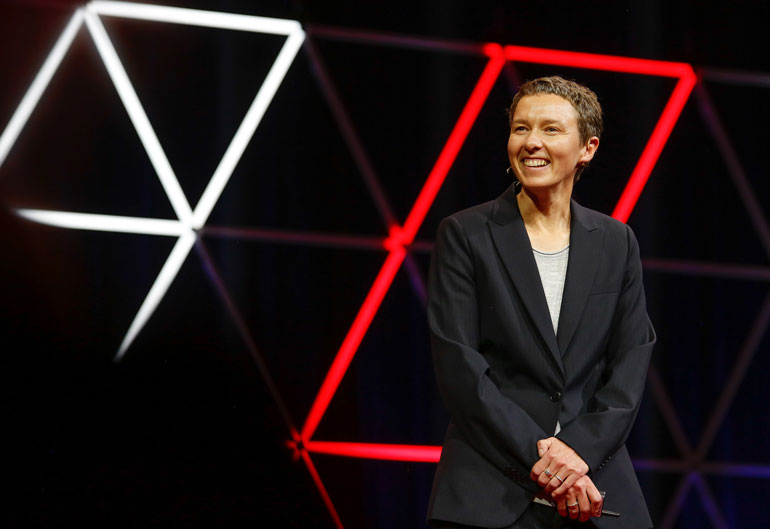 Examples of this are all around us. Software is 'eating the world', climate change is accelerating, and increased urbanisation is set to test the mettle of urban planners here and abroad.
"Engineers are the ones who master technology – otherwise bits of it escape out into the world and do strange things. We need to think about what we should be contributing to make sure people feel they can trust what's out there, that it's operating to scale and that it's doing good in the world rather than contributing to some dystopian vision of the future."
Next steps in the overhaul of their engineering programs include deciding on the discipline foci needed to tackle these future challenges. Huntington said students can expect to not just learn the fundamentals of STEM, but also gain an understanding of where the world is heading and what problems might arise as a result.
"The fourth industrial revolution is about the convergence of physical, digital and biological systems. A good education should prepare students to think in those terms, grasp the strategic landscape in which they operate, and gain problem-finding skills to actively seek out challenges to solve with engineering solutions. If you do that, it will set you up for a successful career regardless of the pace of change," she said.
Another key focus of the expansion is changing the mostly white, mostly male, probably standing-on-a-construction-site-somewhere-wearing-a-hard-hat image of engineering.
"That's not what engineering is about these days, and that's certainly not what it will be about in 20 to 30 years' time," Huntington said.
"We want to build the engineering and computer science faculty for 2050; it's unlikely to look like your traditional engineering faculty in terms of disciplinary mix and it's outlook on the types of problems they're looking to solve."
Since the announcement, she said they have received expressions of interest from a diverse range of people, which is encouraging.
"We aren't stepping away from the need to master science and math, but we need to put science and math to work, and that purpose is helping people."